Key Information
Download the Starting School booklet here
Contact the school office if you'd like a tour of the school.
You can find out about admissions to this school here.
Starting school is an exciting time and the start of a wonderful journey!

We are very much looking forward to welcoming your child to Totley Primary School.
Golden Rules
Our Golden Rules help everyone in school to be happy and safe and we expect everyone to follow them.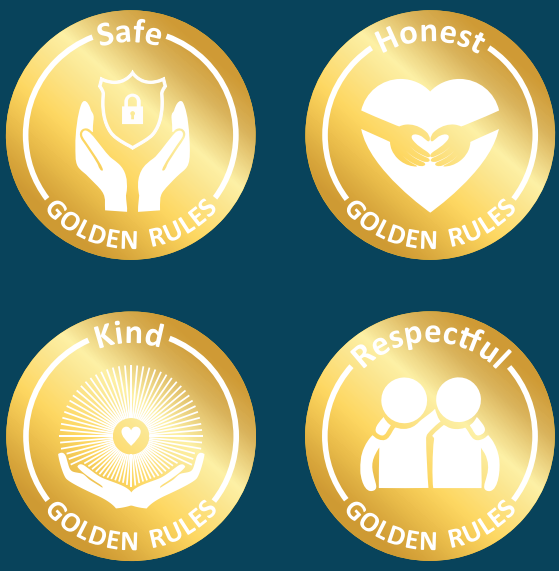 Attitudes to Learning
Our Attitudes to Learning are very important to us because they support children in developing great learning behaviours which help them to achieve their potential. We teach children how to be good listeners, hard workers, and team players who are resilient, confident and independent through a carefully planned and sequenced Attitudes to Learning Framework, which evolves as children move through the school.
Children have individual reward charts which allow them to earn their bronze, silver, gold and, in time, the coveted role model star!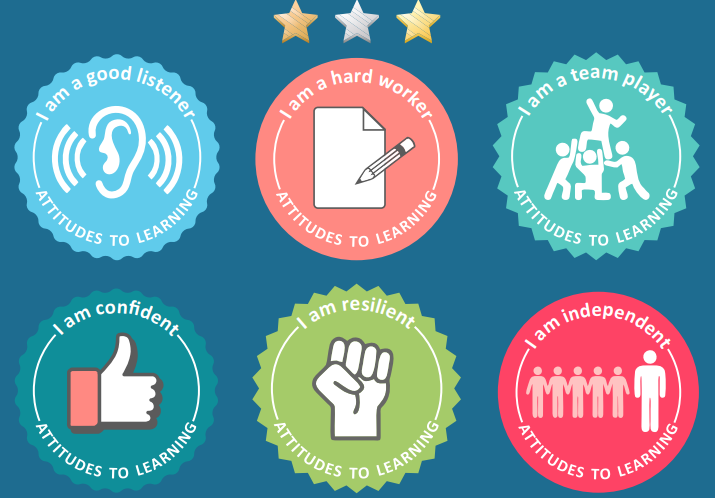 School Day
All children must attend school from 8.45am until 3.15pm. These compulsory hours amount to a total week of 32.5 hours, in line with DfE requirements.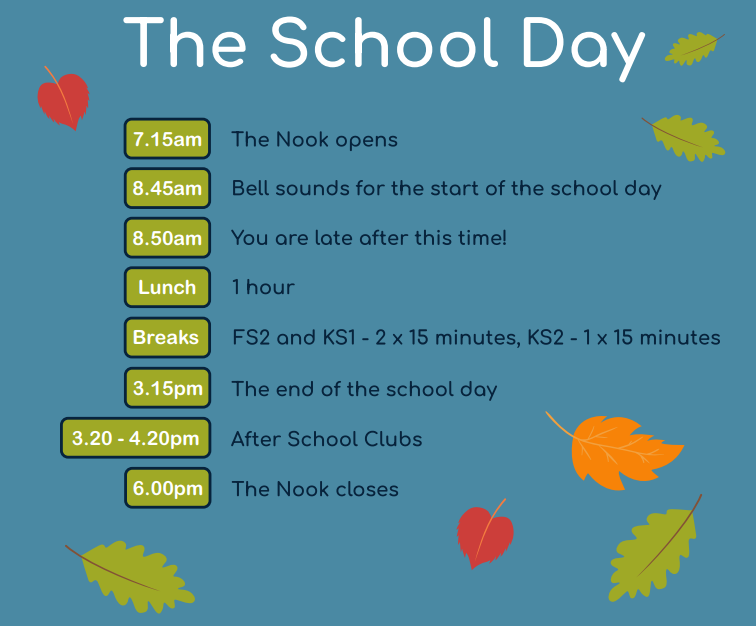 Sickness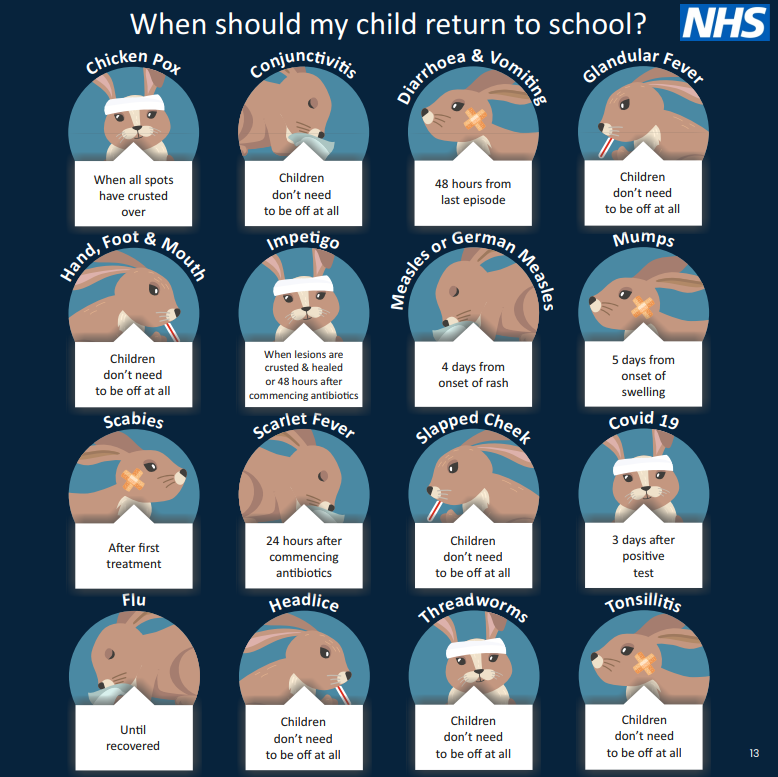 School Meals & Milk
All children in EYFS and Key Stage 1, i.e. Reception to Year 2, are eligible for a free school meal.
Taylor Shaw is the company that provides our school meals. Choices include a meat option, vegetarian option, a jacket potato, or a sandwich.
We ask that you discuss the menu choices with your child before they arrive at school. Children then place their choices for their lunch meal in a box in the classroom. Children are able to bring their own packed lunch if they would like.
Lunch is eaten in our 'Hungry Hall' with our lovely lunchtime supervisors. Children are encouraged to use their cutlery independently; however, adults are always on hand to provide any support needed. After they have eaten their lunch, pupils then play on the front playground with the other children.
School milk is provided free until your child's fifth birthday and for children eligible for income based Free School Meals. After this, you may choose to purchase school milk. This is charged on a termly basis and works out at 20p per day.
ParentPay
All monies paid into school must be made through ParentPay. If you need support with logging in, please contact the school office on 0114 2364482.
Wrap Around Care (after school clubs)
School Uniform
Houses
We have 4 houses: Burbage, Curbar, Froggatt and Stanage.
House Captains campaign for elected and are voted in by their house peers in a democratic election. They lead various house events in school and motivate their teams to give their best, and work together.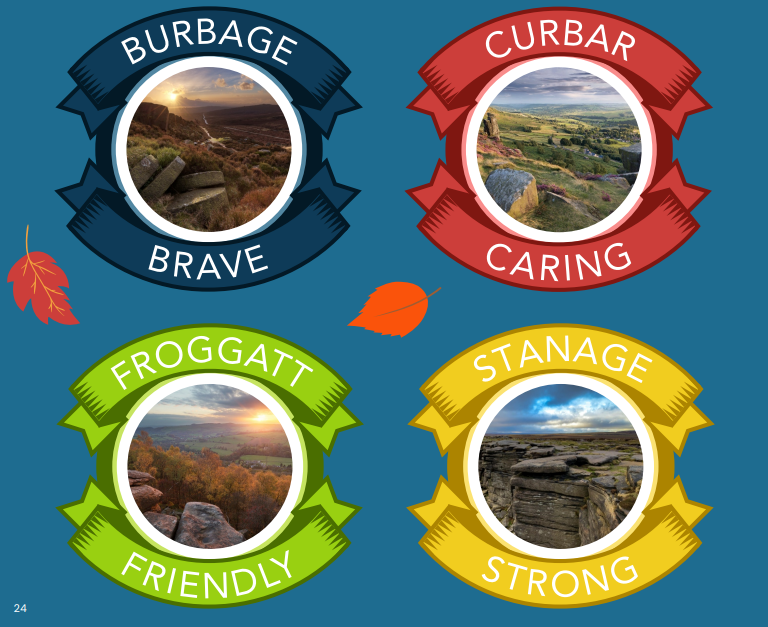 Our Classes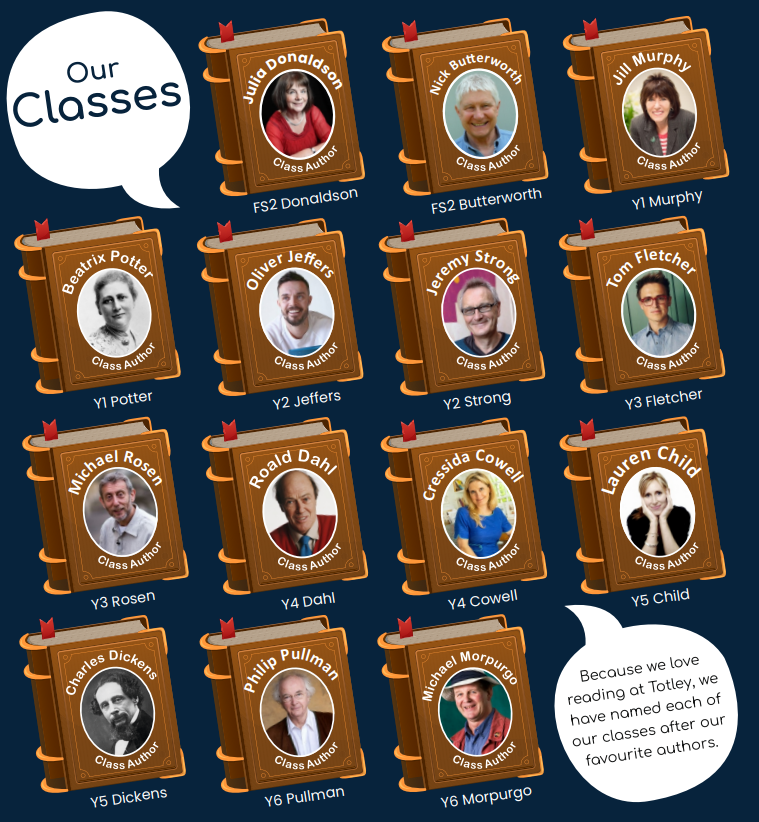 Young Leaders
We recognise the importance of giving children opportunities to develop their leadership skills. We have developed a wide range of leadership groups to empower children to take ownership of their school, have a genuine voice and make a positive contribution to the way in which school in run and improved.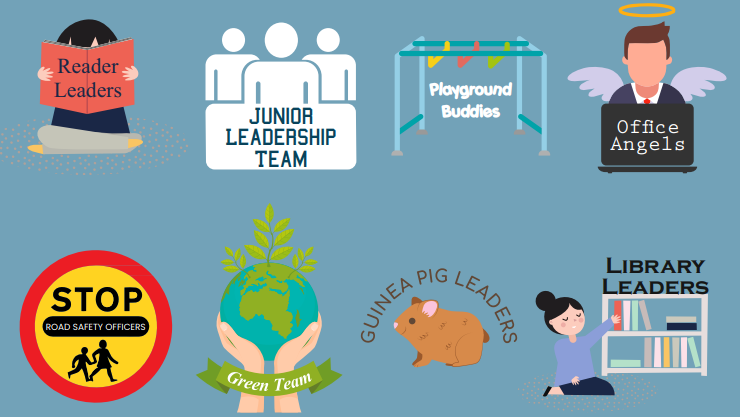 Communication & Edulink
Information and updates are posted regularly via Edulink messages and email. If y ou are a parent/carer and do not yet have access to the Edulink app, please contact the school office for guidance.
If you child is going to be absent from school and you have been unable to get through to the school office to inform us, you can send an email to enquiries@totley.sheffield.sch.uk.
We use Google Classroom as a platform for online learning and homework. Your child will be assigned a Google Classroom account shortly after they start school.