Little Litter Heroes!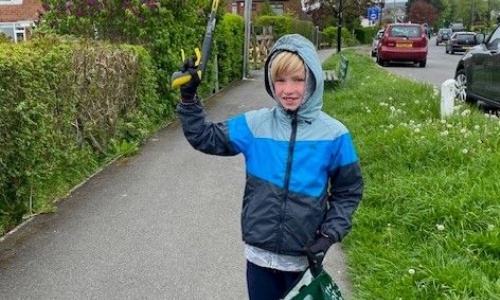 We are thrilled that a number of our children and families have been inspired by our dedicated community litter pickers, Julie and Richard, to go out into Totley to show respect for the local area by removing litter and improve the environment for everyone.
Typically, these efforts have been co-ordinated to take place at weekends and have even been themed to highlight important causes such as breast cancer awareness (through wearing pink outfits) and to showcase the invaluable work of volunteers within our society (by dressing up as Superheroes!)
Julie and Richard have also been into school on a number of occasions to run workshops with the children on raising environmental awareness through displays, games and, of course, meeting the legendary Phil the Bin.
Long may this brilliant community effort continue! Do look out for the litter heroes of all ages as they are out and about round Totley to say hello and thank you. Some of you may even be interested in rolling up your sleeves and getting stuck in to help?