Sunnyvale City win Totley Trophy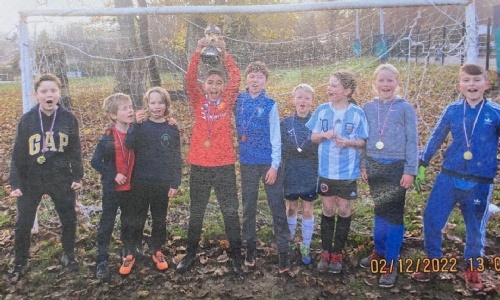 In an exciting final, Sunnyvale City defeated Gillifield United to win the first Totley Trophy competition.
The match was hard fought and closer than the 4-1 scoreline suggested, with players on both sides giving their all and showing strength, skill and determination, alongside the spirit of fair play.
This was the culmination of a super intra-school tournament involving boys and girls of mixed abilities from Y3 - Y6 which started back in September. Congratulations to all who signed up for playing your part and a special well done to our 2022-23 champions!