Real Life Super Heroes visit TPS!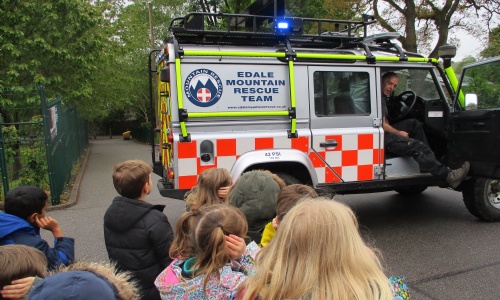 Mr Fenton explains the different features of a mountain rescue vehicle!
Our foundation stage children have adored her superhero themed work over the past couple of weeks. Initially, the thrilling tales of Evil Pea versus Supertato captured the children's imagination and inspired them to produce fabulous writing. This week, the children have welcomed real life super hero visitors who have come to talk to them, including PC Pete, our very own Mr Fenton (Mountain Rescue) and real life medic, Mrs Khaira. The children had some great questions and learned a lot - huge thanks to our kind guests!