Power to the People!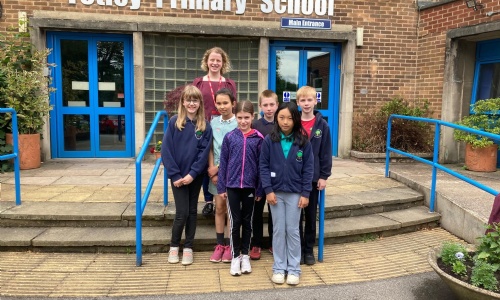 In contrast to the past couple of years of restrictions, the end of the summer term here at Totley Primary school has involved a flurry of energising whole school events, trips and visits: just as it should be!
One of the highlights was a superb week of sport, co-ordinated by Mr Flevill (our PE lead). This included a gloriously sunny whole school sports day at Abbeydale sports club, tennis coaching for all age groups, a junior rounders competition at Totley Hall park and, of course, the legendary Totley Dream mile race for our Y5 and Y6 pupils.
Another recent event of note was the election of our new house captains. Brave Y5 pupils wishing to put themselves forward prepared speeches to present to the rest of the school as to why they felt they were worthy candidates for the important office of House Captain. Our election day itself saw all children exercise their right to vote, in keeping with the fundamental British value of democracy.
The day was made all the more special by an inspirational visit from Sheffield Hallam MP, Olivia Blake. She spent time with our Y4 and Y5 children, talking to them about her life and experiences as a politician and how people power can truly make a difference!